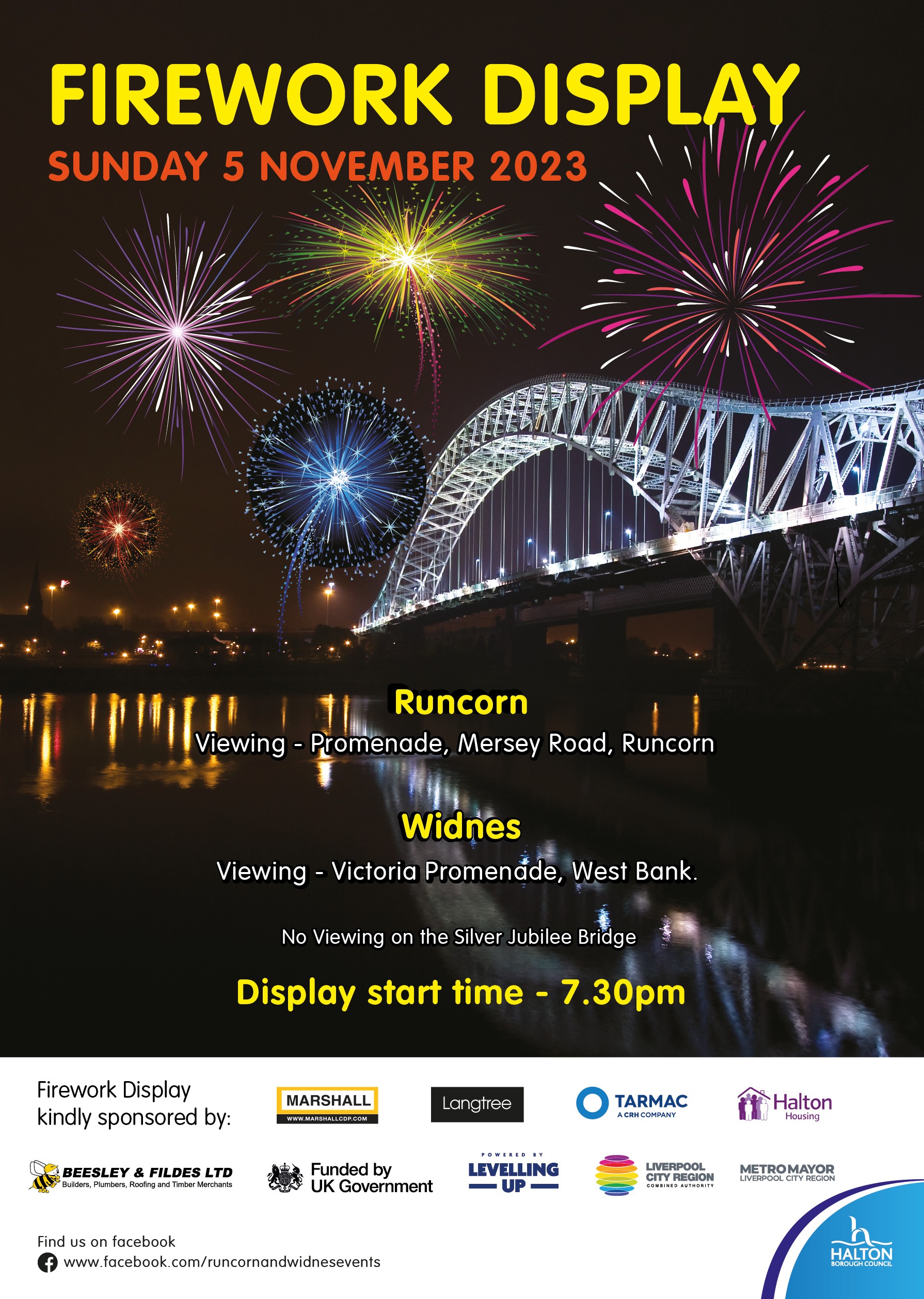 HALTON FIREWORK DISPLAY
Get ready for a dazzling display on Sunday, November 5th when Halton's fireworks spectacular is once again launched from the Silver Jubilee Bridge.
The build-up will start at 6.30pm from the viewing areas on the promenades at West Bank, Widnes, and Mersey Road, Runcorn, and the fireworks will be set off at 7.30pm.
Just before the fireworks, there will be a five minute light show to music on the SJB, showcasing the newly-installed LED lighting system. It will tell the story of the bridge – the river, the bridge construction, the ships along the canal – and builds up to the fireworks being launched from the bridge.